What type of holiday accommodation is best?
That's a tough question to answer as it will depend very much on what you are looking for from your holiday, what's important to you and how much you want to pay. However, here are some of the things to consider with each type of accommodation
Prices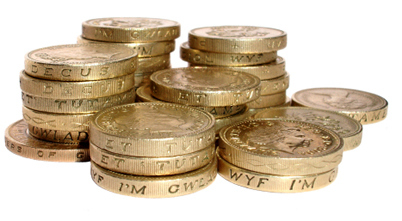 Cottages – generally the most expensive but with a huge price variance depending on factors such as location, level of luxury or finish, size, when you book and amount of space. Cottages range from around £200 a week to £2000 plus a week.
Lodges – often cheaper than cottages but again the prices vary a lot based on location, size, booking time, facilities and quality of the finish. Again prices can range from less than £200 a week to over £2000 a week.
Holiday Caravans – very similar to lodges, often the distinction between a holiday caravan and some lodges is just the finish outside. Holiday caravans are usually on a park with plenty of variety and choice. For that reason the prices are often a fair bit cheaper than a lodge or a cottage. In low season its possible to book a caravan for under £100 a week.
The amount of space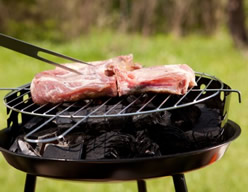 With a holiday cottage you get the entire building including any garden area to use. Holiday cottages vary in size a lot but generally you can book one with a wide range of bedrooms from 1 – 10 bedrooms.
Holiday lodge again offer the entire building and a small terrace or area outside the lodge. Some lodges are on holiday parks and others are on self-contained plots and share lots of similarities with cottages.
Holiday Caravans offer a similar level of space to a lodge on a holiday park in that you get the entire caravan and a small area outside.
With lodges and caravans sited on a park often you will have full use of the park facilities such as play areas which means you don't need much space around the caravan for the kids to play.
Facilities
This really depends on what you are looking for. Many parks which site holiday lodges and caravans offer a lot of entertainment included e.g. a club or bar, restaurants, children's clubs, swimming pools and well equipped play parks. With a holiday cottage it's unlikely you will get any entertainment included. However, depending on the location you will often be very close to the town facilities so it's less of an issue.
Ease of booking
High quality cottages in popular locations generally are booked early in the year. January and February will often see many cottages fully booked. As a cottage is unique in that an owner only has one cottage in that location there is only the possibility of booking it once. With lodges and caravans often there are several available to book which means that there is more chance of getting a booking later in the season. However, they do book up every quickly.
Should I book early or leave it to the last minute
It's true that as the season goes on owners sometimes offer discounts to fill remaining holidays. However, in order to be able to best take advantage of these deals you need to be flexible in terms of where you go, when you go and what accommodation you want. If you have specific needs then booking early will secure your holiday, reduce the stress regarding availability – also many holidays do not get discounts as they book up early.